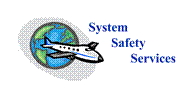 In Conjunction with the Alaska Airman's Association
@ The 2022 Great Alaska Aviation Gathering
Human Performance in Aviation (HPIA) Part 1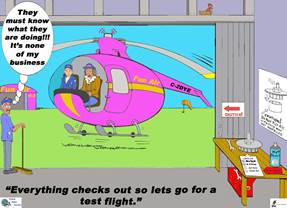 WHEN: May 6 and 7, 2022
WHERE: Alaska State Fairgrounds, Palmer Airport
TIME: 8:00 – 16:00
COST: $750.00 per person; 2 people $1,300.00 or 3 $1,800.00
This workshop is accredited by the FAA for your IA renewal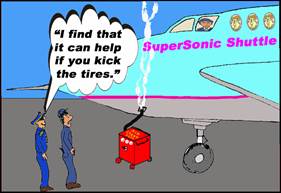 Content Overview
HPIA begins with the usual icebreaker and answers the question: "Why should I be here?" The course then introduces an Error model that is used throughout the workshop to understand why we humans make the errors we do. This model is based on a simplified version of Transactional Analysis utilizing the conscious/subconscious mind.
A behavioural analysis using questions relating to aviation was developed to enable each participant to better understand themselves. It is based on the Aggressive, Autonomous, Nurturing and Assertive behaviour. This leads into assertiveness or the problems with the lack of assertiveness and what to do about it.
The "Dirty Dozen" (DD) were developed as the 12 reasons or contributing factors to a person making an error. The "Dirty Dozen" are:
1. Lack of Communication 7. Lack of Resources
2. Complacency 8. Pressure
3. Lack of Knowledge 9. Lack of Assertiveness
4. Distraction 10. Stress
5. Lack of Teamwork 11. Lack of Awareness
6. Fatigue 12. Norms
Three case studies with supporting videos of aviation accidents are used to enable the participants to apply some of the material they have learned. The participants are placed in teams of 4 or 5 and to the maximum extent time permits, problem based learning (PBL) is applied. I.e. they are given the problem and they work out how to solve it or prevent it from reoccurring.
There is a wrap up where they set steps that they are going to take in order to work Safer. These letters are mailed back to them in six months time, unopened, for them to be their own QA manager of the steps they had set for themselves.
Who Should Attend
Anyone who is human and is involved in aviation from the CEO to the apprentice.
No one has ever said it was a waste of his or her time. (Over 128,000 have been taught by System Safety Services)
As this workshop has over 70% in common with maintenance and flight crew, both are human and make human errors we are able to issue either a maintenance or flight crew certificate if the participant wishes
Only the Safety nets that each group has to deploy for the human error are different and these are both covered in the workshop.
As with all our workshops, we offer this guarantee:
"If at the end of the day, you honestly feel that the workshop was a waste of your time,
we will refund your money minus only expenses.
(No free donuts)"
If you have any questions or would like more information, please contact us at: Phone/Fax: 604 526-3993
Cell: 778-231-2360
Email: dupontr@system-safety.com.
System Safety Services
23100 Willett Ave, Richmond, BC
Canada V6V 1G1
To register: Please call the above noted numbers or email us! Look forward to seeing you all soon!