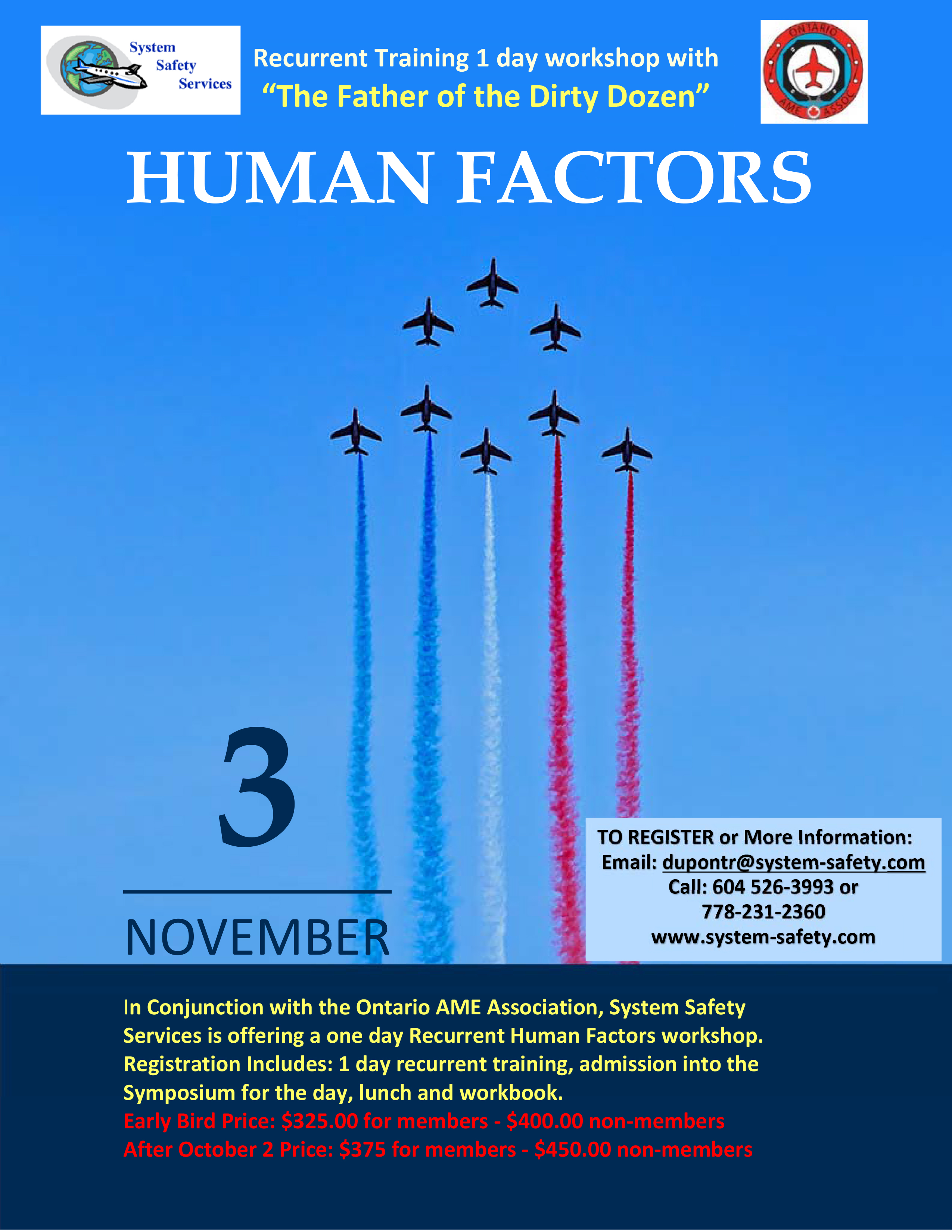 Location: Delta Toronto Airport Conference Centre
Time: 8:30am - 4:30pm
As with all our workshops, we offer this guarantee:
"If at the end of the day, you honestly feel that the workshop was a waste of your time,
we will refund your money minus only expenses.
(No free donuts)"
If you have any questions or would like more information, please contact us at: Phone/Fax: 604 526-3993
Cell: 778-231-2360
Email: dupontr@system-safety.com.
System Safety Services
23100 Willett Ave, Richmond, BC
Canada V6V 1G1
To register: Please call the above noted numbers or email us! Look forward to seeing you all soon!