Our Mission: "To assist our clients in developing the best possible Safety System to meet their needs".
Our Motto: "Honour Your Audience"!
Thus we always guarantee that if at the end of our training, an attendee feels that the training was a waste of their time, we will refund their tuition minus only expenses.

Shopping Cart - Aviation Safety Products

(Click on the icon)

Dirty Dozen posters (Maintenance, Flight Crew, Ground Crew, SMS, Mag 7), Safety Videos, Safety Decals and much, much more!



---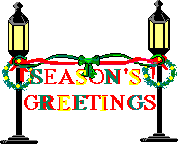 Please click on the image beside you to view our 2016 Holiday Greeting!
QUOTE OF THE WEEK:
"Gratitude turns what we have into enough!" -
Anonymous
---

Gordon speaking at the Singapore Airlines Safety Day in Singapore (September, 2016)

---

Contact Information If you have any questions regarding our work or our website please contact us by using the information below.
---

System Safety Services is now offering an email reminder when new material including the NEW Aviation HF News has been added to our website. If you would like to take advantage of this, please send me an email at dupontr@system-safety.com with add me in the subject line and we will be pleased to add you to our growing database.